Eyebrows have come into vogue in the mainstream. My theory is that is due to the popularity of models like Cara, the ever present Kardashians, and the prevalence of Instagram beauty gurus of Mediterranean and Southern European origin – what was once considered a big, bushy brow in mainstream culture is now the most desirable shape and thickness.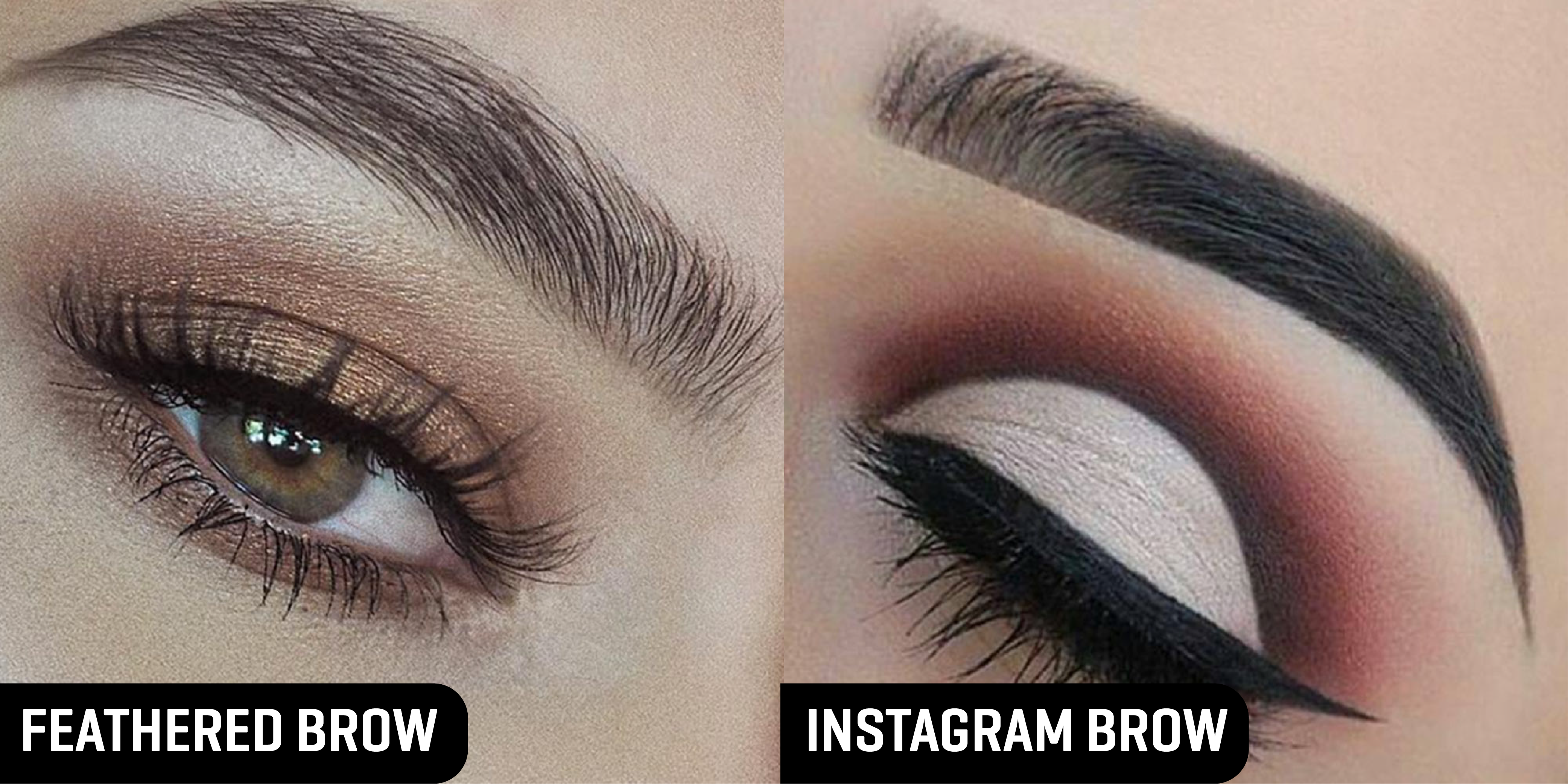 Thick, luscious brows signify youth, health, vitality and bring attention to women's eyes. A well manicured but thick brow highlights long lashes and frames a feminine bone structure. Thankfully, I never got TOO tweezer happy like many of my peers, so my brows have always been a bit bigger, thicker, and more populated than other girls – but I did navigate a bit too far from the brow North Star. What I mean by that, is that you should have brows that connect to the curve of the bridge of your nose meets your eye socket.
Unfortunately, I got a bit wild with mine in high school and undergrad and took mine back a bit more than is orthodox. Naturally, I considered getting MicroBlading to fill in the EVER IMPORTANT and vital beginning of the brow – the portion that should be the thickest and longest hairs. Eep! I thought about it, weighed the options with friends and decided against it as I have dark blonde hair and turns very bright with sunlight exposure. I didn't want a too dark or too light brow that was permanent. I also didn't want to commit to the upkeep of getting rebladed on a consistent schedule of once every one to three years. I don't even know WHERE or WHAT I'll be in 3 years….so committing to a brow lady is a bit much.
Taking matters into my own hands, literally, I decided to finally listen to my Mom and Nana about Castor oil. The miracle oil if you ask any European (more specificially Italian) woman – Castor oil is an all purpose hair salve. The real win here is that it is a miracle brow grower. I have it on good authority that Castor oil is the key ingredient in all of those expensive brow regrowth wonder drugs. At this point in my evolution, I was really skeptical about a natural remedy actually having significant results. However, I was really tired of filling in my brows with powder, as they weren't growing significantly enough to allow a pomade fill in and the sparse growth did not look polished. Yikes.
If you are looking for an alternative to microblading or tattooed brows, you should give a Castor oil regimen a try. Of course the results are not over night, but in 3-4 months you will see actual growth and change. I started to see more progress after months 3,4,5, and 6. At this point my brows are nearly fully grown in at the base. They are long enough that I don't need to tweeze, instead I can just shape with a scissor to try to blunt and thicken them. The final and current brow is reflected below, with 6 months of applying Castor oil 3-4 nights a week before bed just at the base where I wanted to see growth. You can even feel a satisfying tingling feeling wherever you apply the Castor oil.
The brand that I use and swear by: