The next country on my list is Albania, a picturesque and mountainous little country in the Balkans – home to people who have seen hardship and happiness and have never lost their spirit for adventure and enjoyment of life's simple treasures.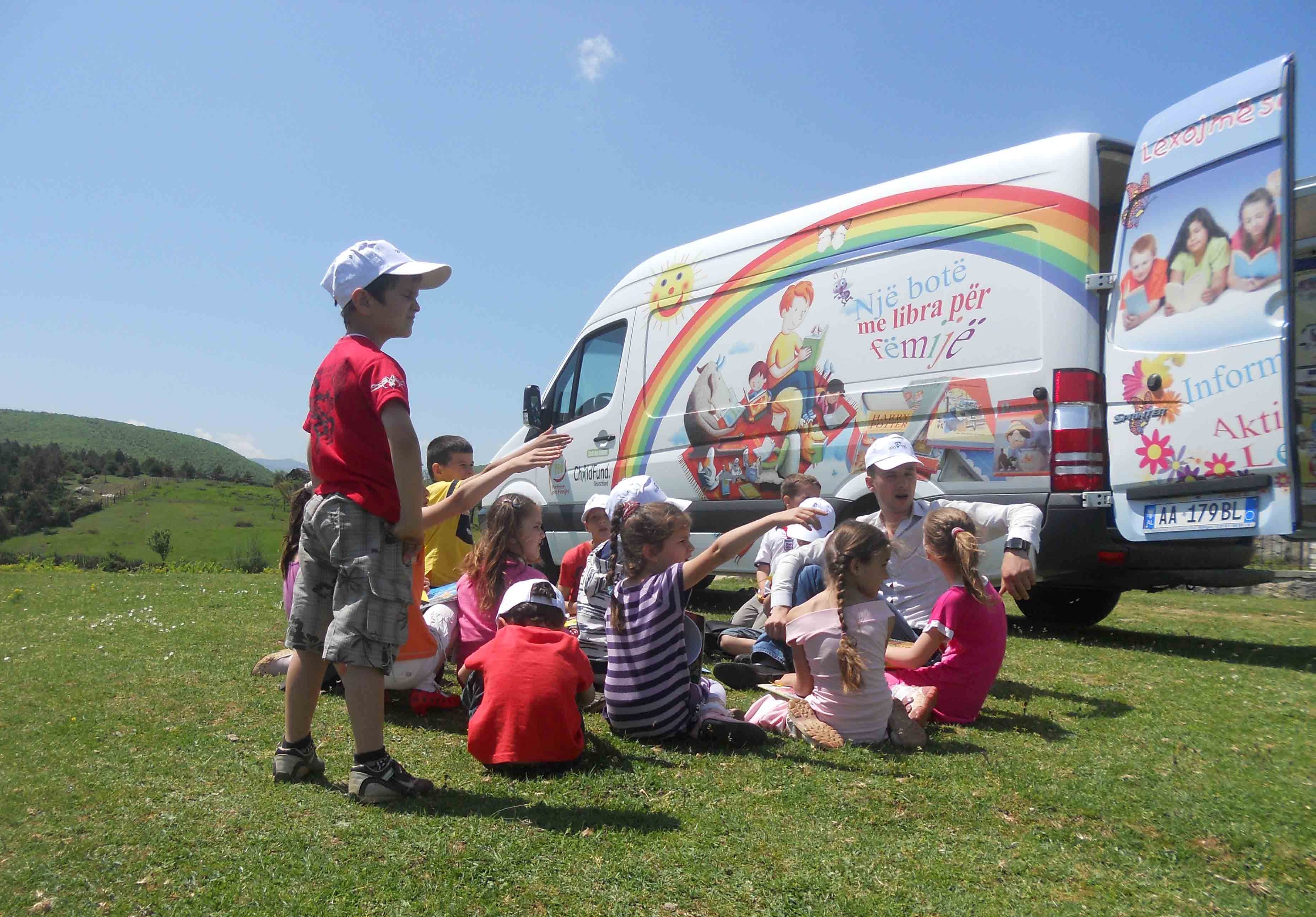 Albania isn't a country that makes the headlines too often. Wedged away in a quieter part of the world, the sleepy little nation is picturesque and relatively tranquil. A pastoral farming country is what comes to mind – and as with any pastoral community, there is the time honored practice of children working (while often simultaneously playing) on the family farm and sharing in some of the labor. In this way, many children in the rural foothills of the countryside don't go to school and instead are tutored and instructed by their parents over the dinner table and during down time. For this reason Partnere per Femijet conceptualized a Mobile Learning Library to reach these children. The mobile library is a small van stocked with children's books, games, and learning activities so that parents and children from these rural areas can stay engaged and learn about the world beyond their farm.
After reading the mission statement by Partnere per Femijet for the Mobile Library – I knew I had to support this project. Upon completion, children have been walking for miles to reach the library where it parks weekly – and to volunteers it is a heartwarming sight to see them coming over the hills with excited smiles to see what is new in the library's collections.
The work here is not over – the mobile library is only half of the battle. The van still needs periodic maintenance and donations for fuel and repairs are always welcomed. Most importantly, the high rate of usage of the books within the library means that there is a constant need for new books to be purchased to replace the old ones that are wearing out because of eager little hands.